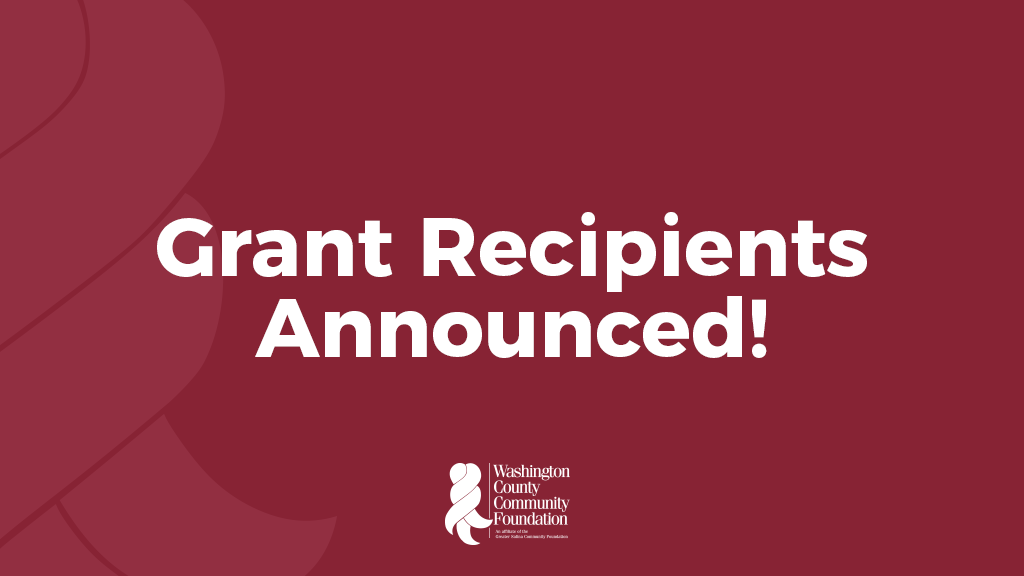 Community foundation awards over $11,000 in spring grants
WASHINGTON, Kan.— During its spring grant cycle, the Washington County Community Foundation awarded over $11,000 to 9 projects throughout Washington County. The following organizations received funding:
Brantford Community Center, $1,400 to replace four school windows and casings.
Clifton Public Library, $300 to support the public library summer reading program.
Haddam Community Club, Inc., $1,747 to help replace 50 restaurant chairs.
Linn Community Nursing Home, Inc., $988 for the purchase of four additional slings to accompany the EZ Way Smart Lifts.
Morrowville Community Center, $1,000 to support the purchase of kitchen and dining equipment.
Washington County Creamery Museum, Inc., $970 to cover finishing touches for the grand opening of the museum.
City of Clifton, $2,386 to help fund concrete flooring and a roof for the gazebo.
Linn Booster Club, $2,918 for equipment for the Bulldog Fitness Center being built to benefit students and the surrounding community members.
Pawnee Mental Health Services, Inc., $100 to assist the Agriculture Assistance Program.
This round of grants was made possible by the community foundation's Washington County Opportunity Fund, which supports the quality of life for Washington County; the Buckshot and Christine Buchanan Fund, and the Clifton Fund.
The foundation's next grant cycle opens August 1, with online applications due October 1, 2021.