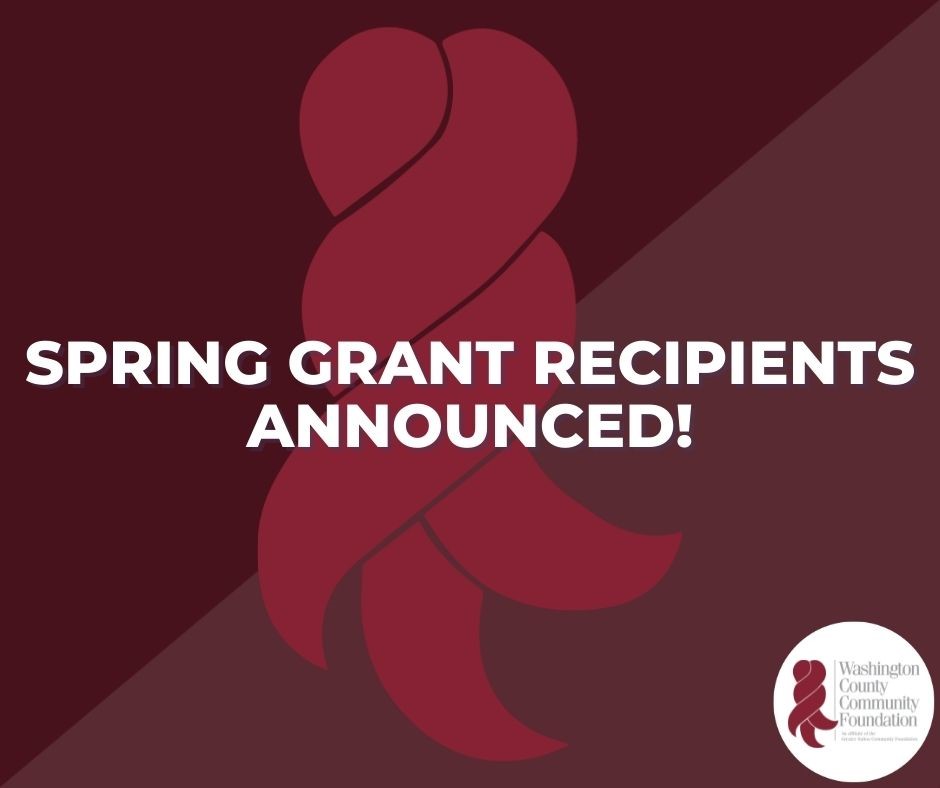 Washington County Community foundation awards over $15,000 in Spring grants
WASHINGTON, Kan.— During its spring grant cycle, the Washington County Community Foundation awarded over $15,000 to eleven projects throughout Washington County. The following organizations received funding:
Barnes Community Development Corporation, $1,700 to replace the front window for the café, install and repair the casing on the window, purchase new water heater and proper disposal of old one.
City of Hanover, $3,445.06 to purchase new bunker gear for 3 new firemen.
City of Greenleaf, $1,848 for clubhouse improvements including updating the lighting to LED lights as well as installing a new more efficient and reliable refrigerator.
Clifton Public Library, $300 to purchase books for the Ocean's of Possibilities summer reading program.
City of Mahaska, $2,500 to replace the flooring in the dining room of the Mahaska Community Center.
Hanover Hospital, $462 to help provide the necessary equipment to allow Intermediate Swing Bed residents and guests the capability to improve their hearing during events and activities.
KSDS Inc., $1,231.94 to make updates to the housing facility and campus.
Hanover Public Library, $779 to replace books and shelving damaged due to exceptional rainfall events over the last several years.
Linn Trap Shooting Club, $500 to partially cover the cost of a voice activated trap release to complement the trap thrower.
City of Clifton, $1,500 to install new lighting, pain and net for the pickle ball court to provide a safe and clean area.
Washington Kansas Rotary Club, $1,000 to build a pickleball court for Washington, KS and surrounding area.
This round of grants was made possible by the community foundation's Washington County Opportunity Fund, which supports the quality of life for Washington County; the Hanover Community Fund, which supports the present and future needs of Hanover, Kansas; and the Clifton Community Fund, which supports the present and future needs of Clifton, Kansas.
The foundation's next grant cycle opens August 1, with online applications due October 1, 2022. For more information, visit http://www.washingtoncountycf.org/search-apply-for-a-grant/.