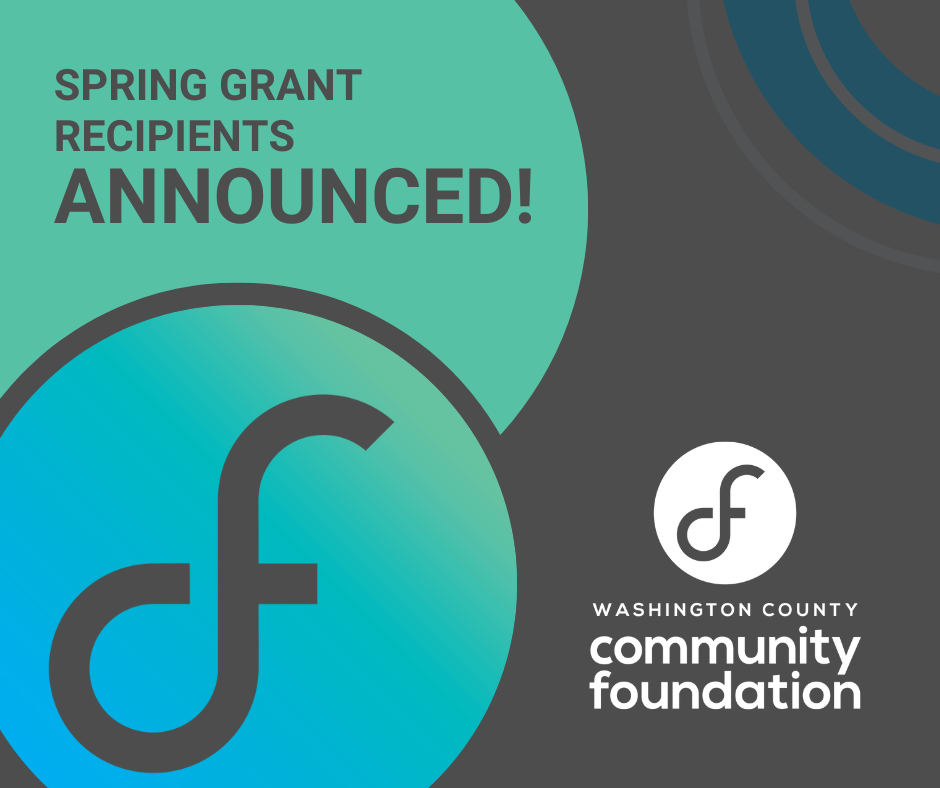 Washington County Community Foundation awards over $17,000 in spring grants
WASHINGTON, Kan.— During its spring grant cycle, the Washington County Community Foundation awarded over $17,000 to eleven projects throughout Washington County. The following organizations received funding:
Clifton Public Library, $500 to purchase books, snacks and crafts for the children participating in the Summer Reading Program.
Washington County 4-H Council – River Valley 4-H, $2,000 to purchase 20 wonder workshop Dash robots, tablets, and hard cases to protect the tablets for the S.T.E.A.M education program.
Linn Booster Club, $1,600 to add an 18'x24' cement patio addition to provide extra shade and picnic tables at the Linn Ball Field.
Morrowville Community Center dba Cougars Den, $4,000 to replace the two coolers at the community center.
USD 108, $1,625 for the purchase of decodable books and support materials to improve student's reading.
Washington Lions Club, $1,000 to aide in the rebuilding of the Washington City Park shelter houses.
Faith Connection Covenant Church, $1,000 primarily for the curriculum, background checks, activity supplies, and storage for the Friday After School program.
John's School, $2,770.50 to replace the gutter, soffit, and facia to help seal the roof from leaking at St. John's gym.
Hanover Public Library, $750 to purchase additional reading materials.
City of Hanover, $2,305.50 for bathroom upgrades to the City of Hanover pool and new lifeguard equipment.
City of Clifton, $400 for the purchase of a 12x18 honorary plaque for the downtown gazebo.
This round of grants was made possible by the community foundation's Washington County Opportunity Fund, which supports the quality of life for Washington County; the Hanover Community Fund, which supports the present and future needs of Hanover, Kansas; and the Clifton Community Fund, which supports the present and future needs of Clifton, Kansas.